PAND - PhD Association Network of Denmark
Uniting and supporting Denmark's PhD students
PAND is a national network of local associations who represent PhD students at a university level. We are devoted to facilitating collaboration among the network's member associations and providing a common voice for PhD students in Denmark, both nationally and internationally.
Recent news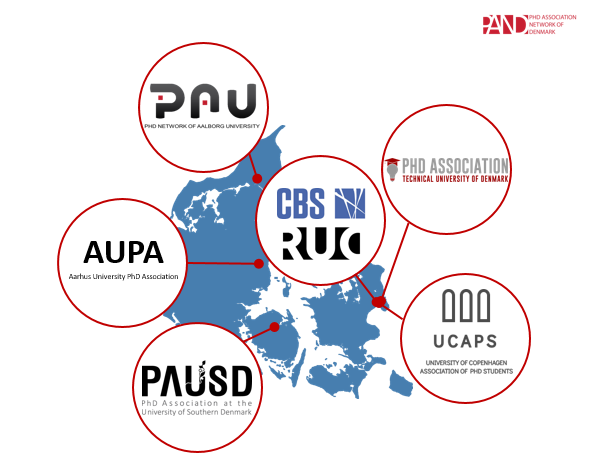 Wrapping up a great 2018
20th December 2018
It was a wonderful year for PhD Association Network of Denmark! In 2018, we've cemented the newly started national PhD network, managing to bring together PhD students from 7 universities in Denmark: PAND: Uniting and supporting Denmark's PhD students Our...