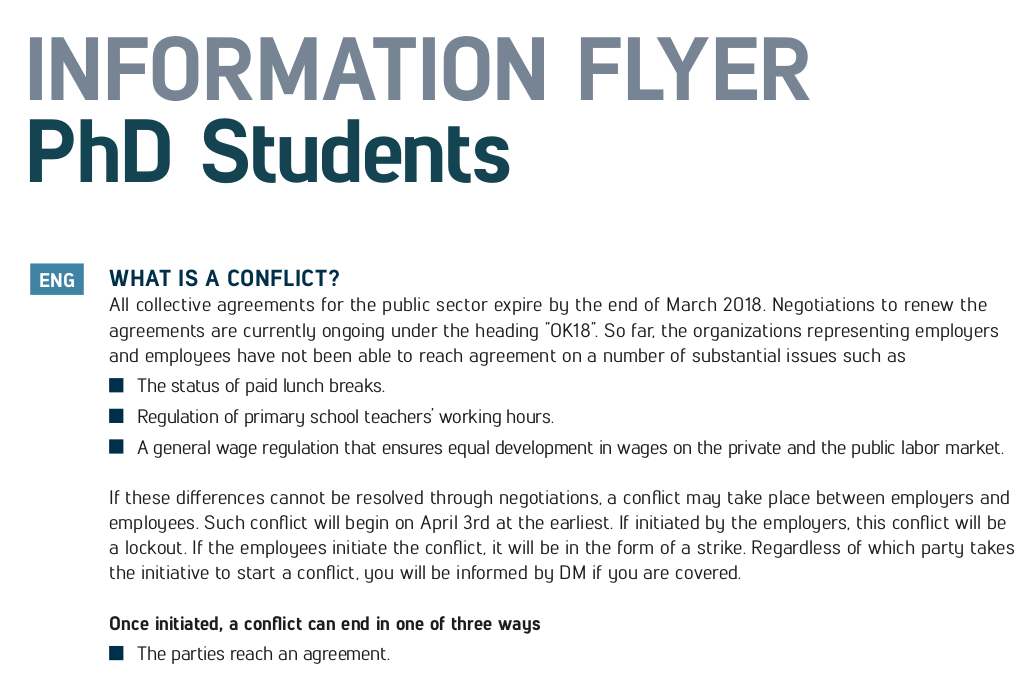 OK18 – Potential Conflict Over Collective Agreements – Click here for flyer on OK18
Collective agreements for public sector employees expire by the end of March 2018. Today at a press conference, the Minister of Public Innovation (Sophie Løhde) stated that there will be a lockout starting April 10, if the included parties are not able to negotiate a new agreement in time.  This lockout will directly effect PhDs who are union members but will have some degree of impact on all PhD Students in Denmark.
Upon request from PAND, Dansk Magisterforening has put together a flyer with information about how this potential conflict may influence you as a PhD student.
******Update 15.03.2018******
Click here for updated flyer in Danish
Click here for updated flyer in English
Click here to read more about on DM.dk