PAND - PhD Association Network of Denmark
Uniting and supporting Denmark's PhD students
PAND is a national network of local associations who represent PhD students at a university level. We are devoted to facilitating collaboration among the network's member associations and providing a common voice for PhD students in Denmark, both nationally and internationally.
Recent news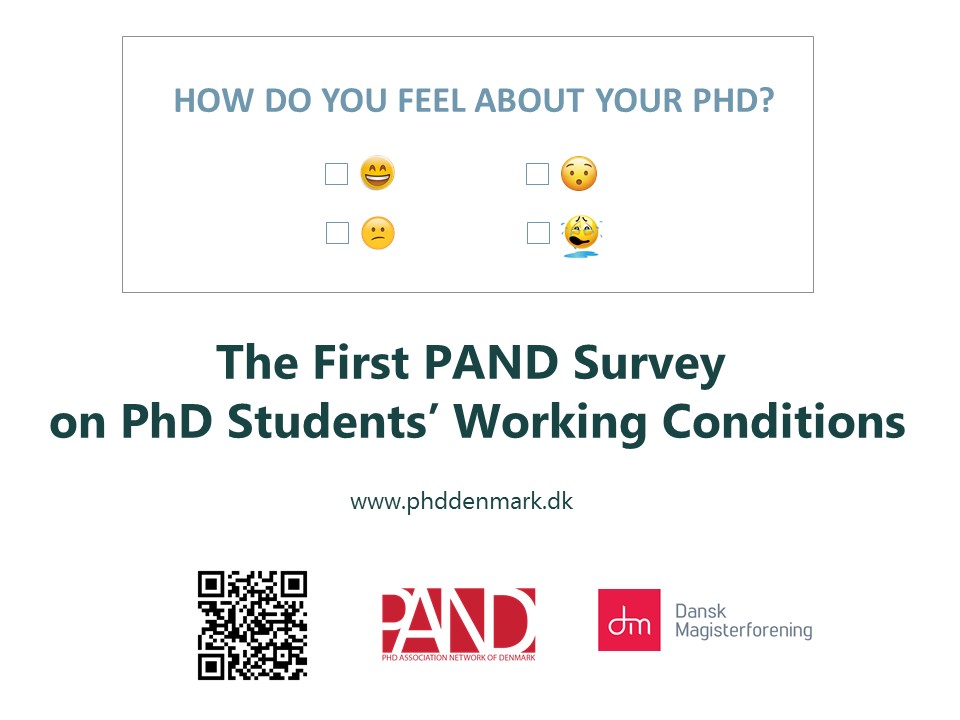 First PAND Survey: PhD student's working conditions
12th February 2019
Help us understand the working conditions of PhD students in Denmark by participating in our first survey, PhD students' working conditions. For the first time in Denmark, PhD students are taking care of their working conditions and well-being. Join us!...