PAND - PhD Association Network of Denmark
Uniting and supporting Denmark's PhD students
PAND is a national network of local associations who represent PhD students at a university level. We are devoted to facilitating collaboration among the network's member associations and providing a common voice for PhD students in Denmark, both nationally and internationally.
Recent news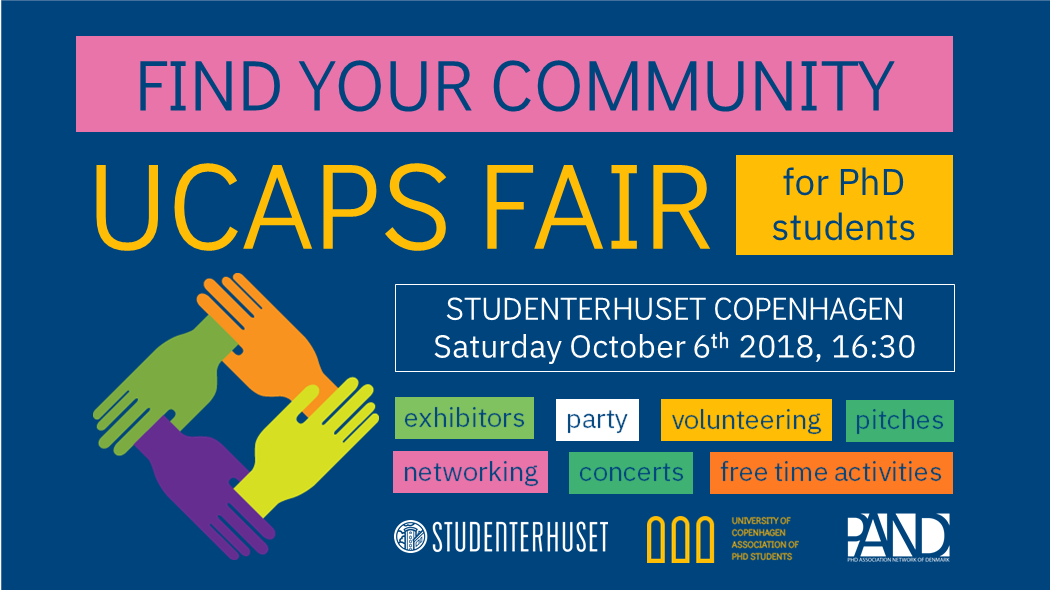 UCAPS Fair for PhD Students: Find your community
28th September 2018
  UCAPS (University of Copenhagen Association of PhD Students), PAND (PhD Association Network of Denmark) and Studenterhuset are welcoming all PhD students in Copenhagen for a fun volunteering and community fair. Have you just started your PhD and would like...